Contact us for more information or share a story about your Pet Guardians pet.

Pet Guardians
6 Violet Avenue #155
Willow Street, PA 17584

Email: ThePetGuardians@yahoo.com

Happy (2011)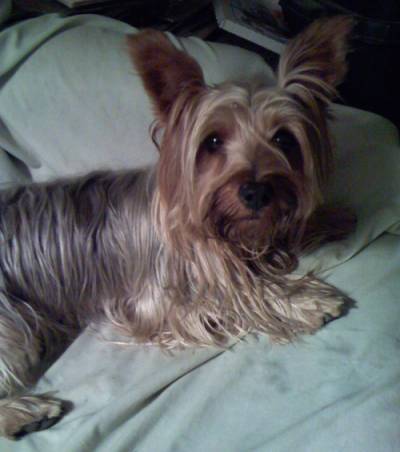 Dudley (2011)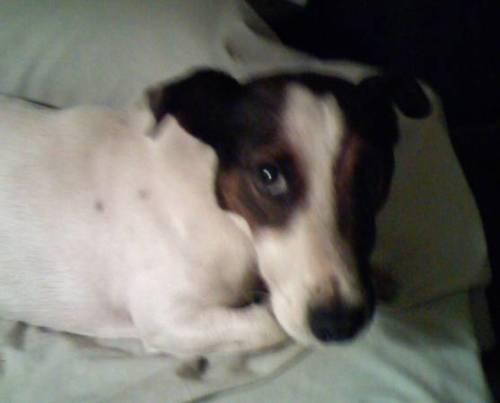 Lorena just relaxing (2010)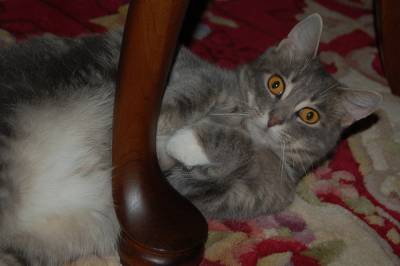 Sneakers & Sadie (adopted July, 2010)
Both know how to sit for a treat. Sneakers (left) will sit and lie down for treats.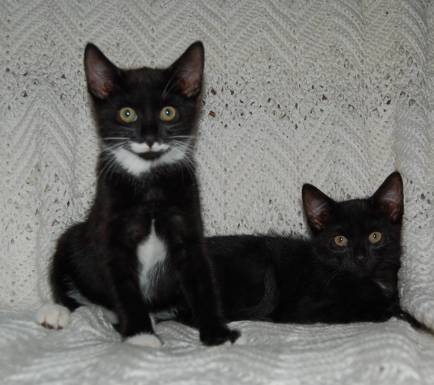 Sneakers getting into trouble!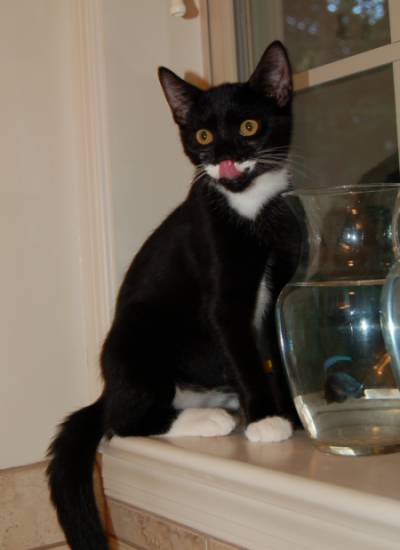 Niki and Thomas (2010)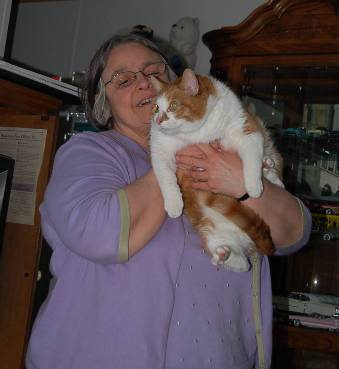 Renee & Diane with Kiko & Meli (2010)
See Kiko & Meli's Adoption Video Click Here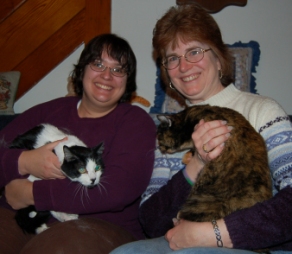 Lois & Pepper (pictured in 2006)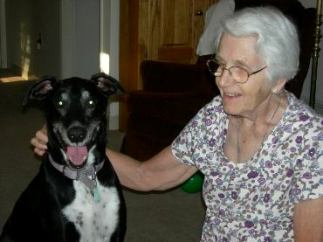 Julie and Gene recently adopted Pepper (pictured below). Pepper's long-time companion, Lois needed to find a home for him when she became ill and could no longer care for him. Lois and Pepper had been buddies since the time she adopted him as a puppy from a local shelter. He was her best friend and loyal companion for over 11 years. Because Lois truly loved this dog and has always had his best interest in mind, she contacted Pet Guardians 3 years ago to plan for his future. Today in the true spirit of kindness and compassion, Julie and Gene have opened their hearts and their home to Pepper. They plan to keep Lois posted on Pepper's walks around the neighborhood, his occasional "run in" with the cat next door, and the long naps in his cozy bed next to Gene's chair.
Thank you Gene & Julie!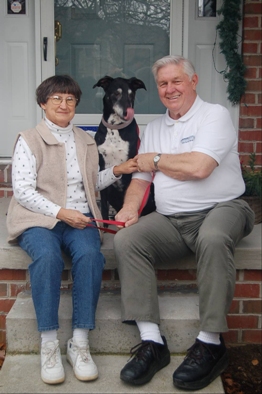 Cooper & his new extended family (December 2009)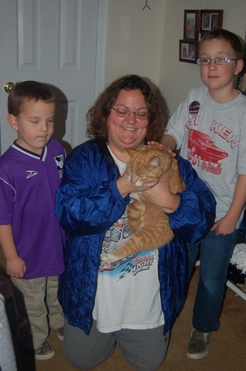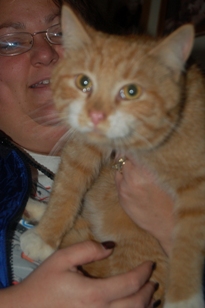 Ivy and Bobby (2008)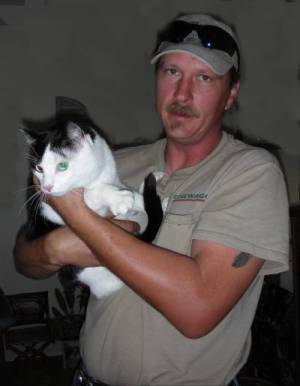 Brandy & her family (winter, 2007)